In an era of #ThrowbackThursdays and #FlashbackFridays, nostalgia and vintage-inspired items are more popular than ever. Retailers are banking on retro products because they trigger emotion — and serious retail sales. Find out which trends and products are reappearing and attracting new, younger fans — and their parents too.
By definition, "nostalgia" means a wistful or excessively sentimental yearning for return to or of some past period. So it's no surprise that most of us have a soft spot for retro products.
We spoke with Linda Judy, VP of Licensing & Business Development of NMR — a leading North American supplier to specialty retailers of licensed youth-oriented products — about the retro trends that are coming back full circle today.
"As the purveyors of pop culture, we are mining your childhood for licenses that appeal to your senses and resonate with your heart," Judy explains.
Retailers bank on retro products because they trigger emotions.
"What makes you happy, feel nostalgic for times past, is exactly what triggers the impulse button to buy: playing cards, a puzzle, lunch tin, a mug, or a game from your favorite show to keep those memories alive." – Linda Judy, NMR
Barbara Vininsky of Montreal-based retailer Jack & Jill agrees: "It all comes from the saying: 'What goes around, comes around.' The secret to retro is that people identify with the products from their childhood or remember the concerts they attended as kids, which now appear on rock band or hip-hop T-shirts. It attracts them."
Let's look at which throwback items are making a comeback, so that you know which ones to bank on.
The Retro Product Trends
1. Retro-Inspired Lunchboxes
From '80s cartoons like Transformers to My Little Pony, classic cartoons are gracing the covers of lunch tins; ideal for back-to-school, extracurricular activities or simply for storing accessories.
Netflix plays a huge role in the resurgence of retro cartoons and TV shows. With shows like He-Man and the Masters of the Universe, She-Ra: Princess of Power, and Jem now available for on-demand viewing, '80s kids can now relive their favorite shows with their own children.
Which leads us to…
2. '90s Cartoons
While '90s animated shows like The Simpsons and South Park are still popular and on the air, other cartoons from the '90s are having an important influence on all kinds of merchandise today.
Linda Judy from NMR explains: "Our Nickelodeon 'I Love the '90s' product line is all about that love of the cartoons you grew up watching daily. Rugrats, Invader Zim, Ren & Stimpy, Hey Arnold, and Rocko's Modern Life playing cards, puzzles and magnets, or Teenage Mutant Ninja Turtles dice game, are all beloved memories to many generations."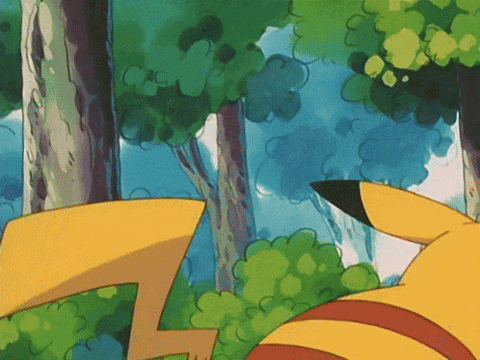 And let's not forget Pokémon, the '90s Japanese anime television series. When Pokémon Go! madness hit in 2016, it was arguably the first mass-consumption nostalgia product of millennials, explains Nina Vir, trend forecaster and founder of Daily Dress Me. "The children who once dreamed of capturing real-life Pokémon starting in the 1990s fueled the worldwide success of the Augmented Reality app."
3. Not Just Child's Play: Games
In an era where "staying home is the new going out," board games and toys are a key trend — for all ages!
While newer adult-centric games like Cards Against Humanity are still important, it's all about the games we loved as kids, especially going into winter's colder months. Games like Operation, Scrabble and Perfection are winning over adults and kiddos.
Decks of cards are also key, especially when they're themed: Looney Tunes, Marvel Comics and slasher horror films like A Nightmare on Elm Street and Friday the 13th are currently trending.
NMR even has a Festivus game based on the classic Seinfeld episode where George's dad is lobbying for "A Festivus for the rest of us."
4. Halloween, All Year Round
Fright season is no longer limited to October. According to Linda Judy of NMR, scary styles are giving retailers goosebumps all year round.
"What was once a yearly holiday, Halloween, is relevant year round and better known as the 'Horror' category of business. Retro movies like Friday the 13th, Nightmare on Elm Street, Texas Chainsaw Massacre, and Dawn of the Dead continue to be hot in our product categories of playing cards (designed with 52 images per deck from each film), lunch tins, mugs, or magnets."
"Whether creating new memories or re-hashing old ones, horror is here to stay!" — Linda Judy, NMR
And let's give it up for zombies! Judy explains: "Zombies don't fade away, they just keep coming. Our Zombie Road Trip board game is a winner."
5. Fashion: From the '70s to the Aughts
Fashion will always be cyclical, with every past decade inspiring current runway and streetwear looks, but there are three distinct retro trends that are now especially popular:
A: Retro Rocker T-shirts
Rock bands from the '70s and '80s are having a huge moment, especially at music festivals.
B: '90s and Early 2000s Athleisure
Oversized hoodie sweatshirts from Champions (spotted on practically every member of the Kardashian-Jenner crew) and tracksuits (à la Juicy Couture or Adidas) are seeing a resurgence today.
Novelty T-shirts with everyone from Britney Spears to the cast of Friends are also popular.
Featured here, in Footwear News: Kourtney Kardashian in a vintage-style "Ghetto Express" T-shirt that reads "Charge It 2 Da Game" on the front; the back of the shirt is printed with "Silkk the Shocker," the New Orleans-based rapper who rose to fame in the mid-to-late '90s.
And while '90s skater-style sneakers like Vans are back, the Adidas "Gazelles" are also having a major moment right now, pictured here on Kourtney Kardashian.
6. The Netflix Effect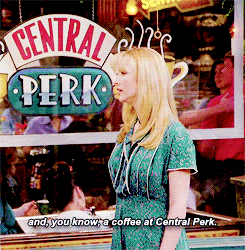 The TV streaming platform is making all our favorite shows accessible to millennials and Generation Z, who now know that Central Perk is where the Friends gang hung out in a pre-Starbucks era.
And the popular TV series Riverdale (available on Netflix) introduced a younger generation to classic Archie comics and its characters Betty, Veronica and Jughead. (Fun fact: Archie's parents are portrayed by two former teenage stars: Luke Perry from the '90s era Beverly Hills, 90120 and Molly Ringwald from '80s hits Pretty in Pink and Breakfast Club.)
According to Nina Vir, trend forecaster and founder of Daily Dress Me, "the revival of Gilmore Girls and of course, Fuller House, are prime examples of Netflix's efforts to capitalize on millennial nostalgia."
Stranger Things, Retail Gold
And of course, let's not forget the critically-acclaimed original Netflix series, Stranger Things, whose second season starts streaming on October 27th. No feature about retro trends can exclude the show that's fueled by '80s nostalgia!
For starters, the glowing red font treatment in the opening sequence is known as ITC Benguiat and immediately evokes nostalgia; after all, according to Collider.com, it takes inspiration from several Stephen King novels (including Fire-Starter, Carrie and Different Seasons) and those Choose Your Own Adventure books you might remember from your childhood.
The eerie synthesizer-driven score pays homage to '80s horror master John Carpenter (of The The Fog and Halloween fame), while the show is filled with nods to classic '80s movies like E.T. and Ghostbusters, and products like Eggo waffles and wood-paneled station wagons.
---
Pro Tip: It pays to keep tabs on when the seasons of popular shows on Netflix, Hulu, Amazon, et al., are scheduled to start up again. Tap into existing audiences and consider adding licensed merchandise and gifts to your store shelves to take advantage of these retro, nostalgia-inspired trends.
---
What's Next?
Linda Judy of NMR gives us her prediction of what's "coming around" next: "In 2018, the 'I Love the '90s' retro theme will be strong, with more relevant beloved shows and characters brought back to life as we continue to relive this generation's golden years, once more."
One thing's for sure: when it comes to any trend, prepare to say "see you later" rather than "goodbye."
To get a head start and stay on top of your retro trends before heading to the next ASD Market Week (or before doing your buying), read our article: Digital Trendspotting for Retailers: A Crash Course in Selecting Products.
---
You can get all of the retro, nostalgia-inspired products mentioned in this article at ASD Market Week, featuring the largest wholesaler beauty, fashion, gift and accessories show on the West Coast, March 11 – 14, 2018 in Las Vegas. Meanwhile, follow ASD on Instagram.
---
Related Posts