Attention, retailers: In case you missed it, for the first time ever, two shades — "Rose Quartz" and "Serenity" — were named Pantone's "2016 Color of the Year." (Yes, you read that right!) Together, the pair offers a sense of order and peace – but even more importantly buyers need to be on the lookout as this trend develops in fashion accessories, jewelry, cosmetics, interiors, and textiles.
---
In December of last year, market leader Pantone announced its pick for 2016 Color of the Year — and apparently two shades were better than one. According to Pantone's press release, the top choices for the spring season were billed as "transformative and transporting," speaking to our collective cultural yearning for harmony, balance, security, and optimism.
---
Register here for ASD Market Week in Las Vegas to discover Pantone-worthy fashion accessories, gifts and novelties for your shop.
---
When used as a harmonious pair, "Rose Quartz," a warm pink tone, and "Serenity," a cool blue, bring out feelings of calm and composure: some much-needed respite and relaxation in a world of seeming round-the-clock cacophony. It's also impacting retail everywhere.
---
Trend Check: What Does This Mean for Retailers?
Expect to see these colors expressed on wholesale products everywhere in 2016, from fashion accessories like handbags and hats to all forms of textiles in plaid, floral prints, stripes, and color blocking.
"A pop culture phenomenon, the color we select to be our Pantone Color of the Year reinforces consumer interest in the color, extending its popularity through the following year. This increased interest for this shade at the consumer level drives demand, which in turn impacts what retailers should buy for their shops or sites," says Laurie Pressman, Vice President of Pantone Color Institute.
And how will this impact certain products?
"Color is a key driver of all product sales," says Pressman. "In the case of Pantone Color of the Year, it could have a disproportionate impact, especially if the color is a natural fit for a particular product line. Additionally, when a retailer displays products in the Pantone Color of the Year, they position themselves as trend relevant, which in turn positively influences their market perception and can create a halo effect for their other products."
We've selected some prime examples to get you started.
---
Textiles / Home Decor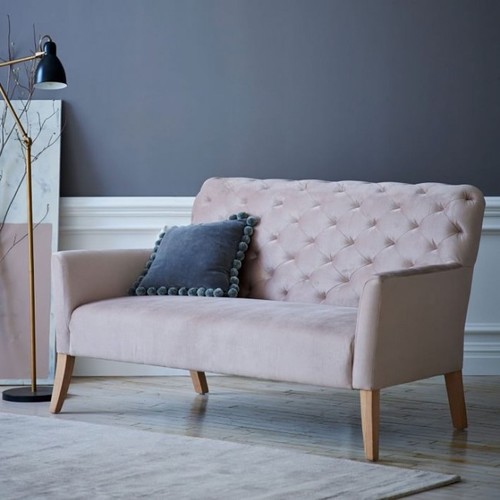 ---
Fashion Accessories
---
---
Apparel

---
Jewelry
---
Cosmetics
---
From ASD Market Week in Las Vegas
---
Insider Tip: Pantone's announcement will no doubt impact everything having to do with "Product Bundling."
---
Pantone's Color Institute experts have also taken gender equality and fluidity into account — despite the fact that the first choice combo may appear as simply "pink and blue" to the untrained eye. Not unexpectedly, it's worth a deeper look: When the two colors are shown together, they evoke a subtle, warm, and calming effect. In fact, the pair challenges more traditional perceptions around color association.
For those craving a bit more boldness, there's always "Buttercup," "Fiesta," or "Green Flash."  
---
Instagram, Pantone, and Art-Meets-Fashion
In another first for the company, Pantone has partnered with Instagram to generate buzz around #ColorOfTheYear, recruiting social media-savvy street artists with followers in NYC, LA, and Miami to show off the pair's ability to be strong and romantic as well as tranquil and soothing. Once again, proving how important Instagram can be to wholesale product trends.
---
Love spotting trends? The Insider recommends Polyvore for the latest product trends across fashion accessories, beauty, and home decor. (Be on the lookout for Rose Quartz+Serenity.)
---
The Takeaway
Selecting two separate colors as the "Color of The Year" was a risky move for Pantone — will the choice pay off in the long run? Only time will tell, but in the meantime only one thing's for sure: Shoppers' awareness of these colors on social media is already at an all-time high, so make sure your shop is ready.
-Now that you're in the know, keep your eyes peeled as this trend flourishes.
-Ensure your product development, merchandising, and wholesale purchasing choices keep these colors in mind throughout 2016 (and beyond).
-Try to boost the presence of these colors across multiple products, including textiles, beauty supplies, interior design trends, graphic design — even wearable technology.
---
Want to attend free retail strategy sessions and find amazing fashion accessories, gifts and novelties for your shop? You can source on-trend, high-margin accessories at ASD Market Week, July 31 – August 3, 2016. Get your free ticket here. For professional buyers and online sellers only.
---
Related Posts